The Department of Computer Science HOD Mr. Siddarama S Presented Paper and Students Participated in National Level Conference Organized by Vijaya College Bengaluru.
Theme of the National Conference: Intellectual Property Rights
Organized by: Vijaya College Bengaluru In association with Bengaluru Institute of Legal Studies
Date of Conference: 21st July 2023
Title of the paper Presented : Intellectual Property Rights and the Digital World
Total No of Students Participated: 15
Priyanka M
Thanushree A
Noor Aeshiya
Zaiba Firdose
Kushika K
Preethi S
Manoj B S
Nithin M N
Nithin R N
Sandeep V
Vignesh A
Rakshitha S
Ankitha N
Keerthi
Manoj
Objective of the Conference: The Conference aims at providing an opportunity for academicians and students to learn about the basis of IPR and protect their intellectual properties. Faculty members enrich their students about legal framework of IPR and facilitate better data security, and provide information on how to file a research patent, copyright and trademark applications and defined IP infringement claims.

Dr. Thonta Aradhya Sir, Asst Professor, Department of Electronics
Students visited Electronics lab at Vijaya College bangaluru and gained knowledge about Micro processor and different electronics equipment's and its usages in the real time. Students also gained knowledge about practical experiences about different waves in electronics.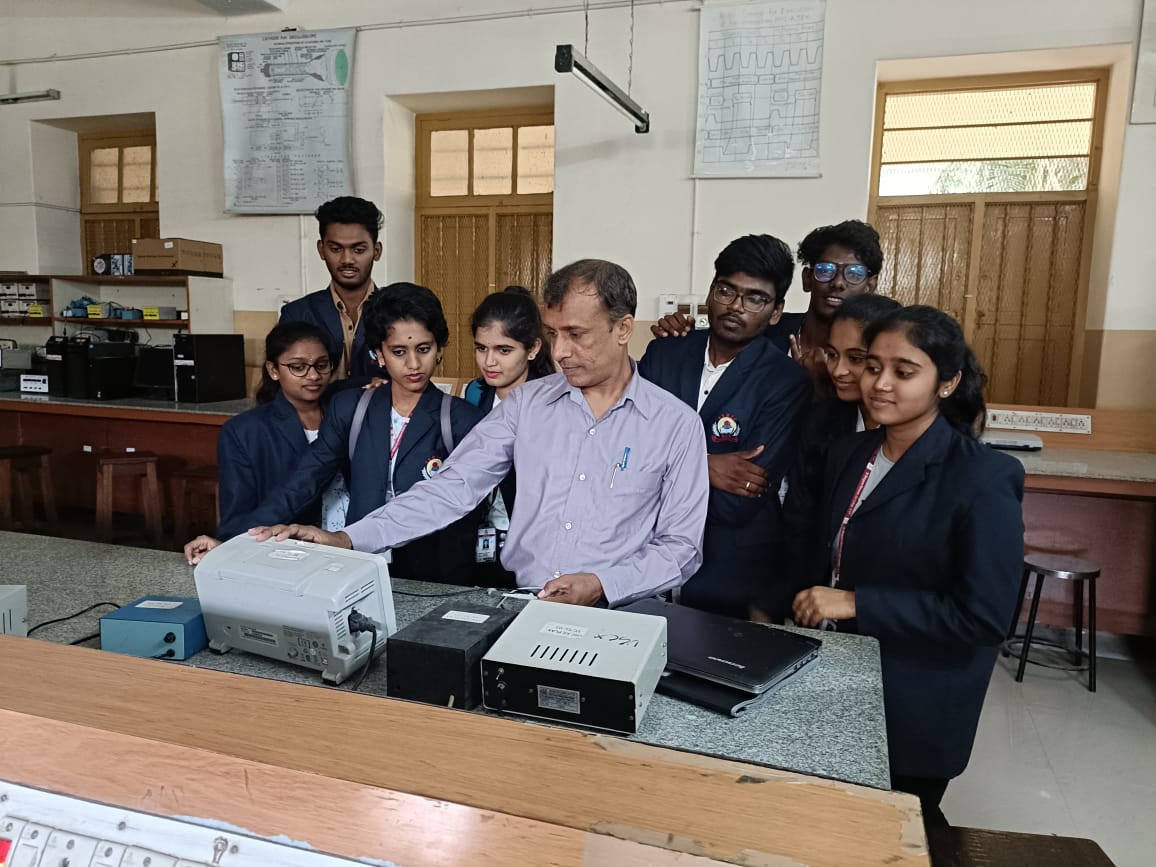 Students visited Zoology lab at Vijaya College Bengaluru, and gained knowledge about aquatic animals and human anatomy.